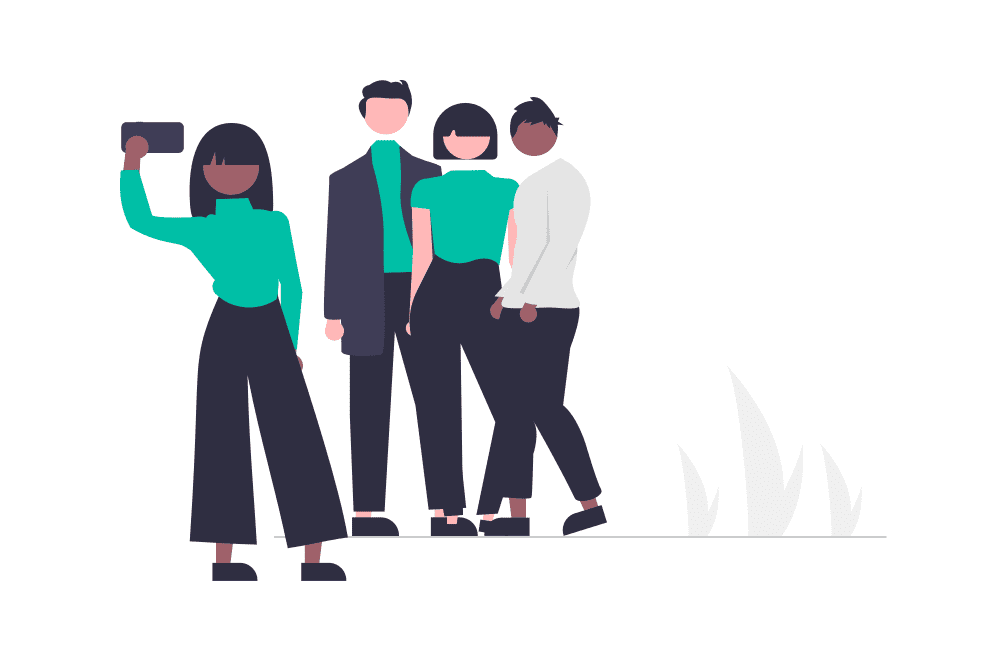 Rodrigo Asensio 4 months ago
8 min read
In this article I navigate through the challenges the corporations face when acquiring talent, specially good talent
---
The Challenge
The term "war for talent" was coined by McKinsey's Steven Hankin in the 90's and popularized by the book of the same name in 2001. It makes a reference to the increasingly fierce competition to attract and retain valuable or high performing employees at a time when too few workers are available to replace the baby boomers now departing the workforce in advanced economies. This challenge becomes even harder due to the rapid and changing technologies where many companies are racing to reinvent themselves while going through a digital transformation process. This digital transformation gets more and more complex if the company did not have technology as one of the main investments in the last years.
The current situation shows that the fight for talent will keep going.
"Failure to attract and retain top talent was the number-one issue in the Conference Board's 2016 survey of global CEOs, before economic growth and competitive intensity" McKinsey Attrating and Retaining Talent
In more complex jobs, this will continue to be true as baby boomers (and their long experience) exit the workforce and technology demands more sophisticated skills.
Considering that by 2025, 75% of the workforce will be Millennials, an updated approach will be needed to attract and most importantly, retain such talent.
Company mission, vision and values
Do the employees know what they are working for and do they understand the company's purpose? It does not have to be elaborated or complicated, in fact, simple statements of purpose are often the most powerful. Take a couple of examples; clothing company Life is Good, their mission to "spread the power of optimism" while Amazon says "Lower Prices and Great Selection".
By having a clear purpose, and transparency to go with it, it makes it much easier for the employees to buy-in to what the company is doing, where is going and their role to help get there. Candidates no longer look just at the hours and salary, they will take in consideration more factors to make a decision to work for a company or another.
If mission, values and purpose are not meaningful for the employees, they will become a poster on the wall that no one will ever remember. In order to be recalled, cited and applied, they must be part of the company culture.
Company culture
The company culture must be driven by the mission, vision and values. Check Amazon's culture, where they call themselves "Earth's most customer centric company" putting the customer in front of everything. Diving deeper you will find their leadership principles (core values) and you see in first place "Customer obsessed". Inside Amazon, when a decision is made, it will always refer to a Leadership Principle for example: "We will lower our prices because is better for the customer", "We will refund this return because is better for the customer" and these actions comes with a side effect that is another core value of Amazon, "Earn trust" and a long term healthy business relationship.
On the customer side, the same thing will happen, they will buy from companies that align with their values.
Employee centricity
Every employer is competing for the best talent and the candidates know about this. The employer should then focus on the employee by offering what is meaningful in order to attract such talent. The first area of focus is the work-life balance. They appreciate it when the employer offers flexible work schedules, for instance, offering positions with virtual locations or allowing employees to work from home N number of days a week.
Recognition is another important topic, today's workers want to feel valued. The employer should show their appreciation for them through employee-recognition programs, performance bonuses and comfortable work environments.
Health & lifestyle comes next. Helping the workforce unwind as well. Activities like group yoga, friendly athletic competitions, and regular team-building activities outside the office provide welcome breaks. Besides the known benefits for health and productivity, these types of activities, if practiced in groups, will help to create a bond between them.
Promote a diverse environment. D&I (Diversity and Inclusion) are key. Different cultures, backgrounds and experiences will foster an environment of innovation and new ideas. Treating everyone with fairness and respect, building positive workplace relationships, encouraging a culture of collaboration, communication and engagement are pillars that no employers should skip. For me, experiencing diversity is like being a dad. You will never know how is it until you become a father. Once you are part of a diverse team, you'll understand the huge advantages of the different point of views.
Working from Everywhere
Talking to a CTO, who I have a close relationship with, he told me pretty straightforward. "I don't care if the employee is sitting in front of a computer here or anywhere". He also mentioned that "Working from home today is a commodity, is no longer a perk". This CTO is not an analyst, a journalist or a blogger, this is actually the people who run the company. So, you could say that this is not a trend. Working from Everywhere is here to stay.
As cited in the HBR (Harvard Business Review) article 96% of the US professionals say that they need flexibility but just 47% have it. COVID times forced many traditional companies to become digital in a week. Lockdown around the world made companies that never considered remote working a must. They quickly realized that it was possible because of the situation. In Laurel Farrer's 'Remote Working - Is it a Trend?' She cites that remote work is no longer a perk, lifestyle, or policy; over the past few years, remote work was a reality and the pandemic situation accelerated it. We live in an ever-changing era where remote work is becoming a mandatory requirement and not just a competitive advantage if an employer wants to diversify their talent pool. Technology is advancing rapidly and this is enabling and empowering employees to take work outside the physical workspace and the office hours. The employee is being more flexible, the companies should follow as well.
"Work flexibility is becoming the norm. The challenge is how fast can organizations provide it. Those that can are going to be in a far better position to retain top talent over the next three to five years." — Jason Phillips , VP Digital HR & Global Chief of Staff, Cisco (LinkedIn Global Talent Trends 2019 Report).

"95% of U.S. knowledge workers want to work remotely, and 74% would be willing to quit a job to do so." (Zapier Remote Work Report 2019)
Employee well-being
The flexible and always-on nature of remote work means work-from-home burnout is a real and potentially costly concern. A recent Gallup report shows that 29% of employees who work remotely from home full time say they feel burned out "very often" or "always," up from 18% before COVID.
Employee burnout happens when highly engaged employees / top performers feel a lack of support at work and begin to have low well-being. Besides the clear health issues, If these employees burn out and leave, it can cost up to twice their salary to replace them. Companies should prioritize well-being initiatives for their employees, and focus proactively on the high performers which are the group with the biggest risk of burn-out.
Employee Perks
Working in an office that is 40 years old and looks like it, with stained cubicles that are older than the employee, having a coffee machine that does not work or restrooms that everyone prefers to avoid are things that employees will evaluate when choosing a place to work. Big shots like Google and Facebook are dream companies for every job seeker. Why? Their work environment makes them an all-time favorite. A buffet meal to offer, both side cab facilities, health insurance policies, bonuses and allowances, praying room, nursing room, top notch gear (laptop, phone, screens), family holidays and much more to attract talents. A well-maintained and beautiful office area is also one way to add positivity and constant energy flow.
Mental health
The topic is today a reality, specially during COVID times. The stigma around it is decreasing, and the mental health of remote workers is becoming a priority for companies looking to take care of their employees and stand out in the market. Companies are encouraging the use of EAPs (Employee Assistance Programs) and comprehensive well-being platforms, which offer mobile-first resources around resilience, wellness coaching, sleep health and mindfulness training.
House cleaning services
Since now home is the office, top notch employers are offering house cleaning services. It is an invaluable work perk that not only can reduce stress and distractions, but also provide the rare benefit of more free time.
Personal fulfilment
You would ask yourself, how can help my employees to feel fulfilled ? Easy answer, trust them and make them owners.
Employees today don't want to feel like they are simply a cog in a large machinery, they want to know that they matter and that their work is making a real impact. New generations believe that the sense of fulfillment is increasingly important when it comes to attracting the best talent. Completely aligned with the company values and mission, workers want to make a tangible difference and be able to see how their particular work affects their department, their company, and even wider society. Companies like Amazon keeps their teams scrappy, which means each group will decide how they operate based on the company's values. This makes the employees owners and by that, they have to decide their fate with decisions day to day.
Career progression
Salary is still a key factor when deciding for a position, but millennials are also interested in opportunities for career growth. Offering professional development and training programs to employees, and playing them up during the recruiting process, is a winning strategy.
Growing on the role, the ability to jump to management positions or lateral moves are extremely attractive for the candidates. The prospect of career progression is also fundamental in a candidate's decision to accept a job offer, so it is essential companies look to signpost all available opportunities for professional development.
Talented employees crave for opportunity. They want to be able to grow, develop and learn as well as performing to high standards. Giving them this opportunity and helping them understand where they can develop is extremely tempting for high performers. Good salaries and a competitive benefits package are a given; all the top companies will offer this.
Sources
Daily Remote: https://dailyremote.com/remote-work-blog/5-reasons-why-remote-work-attracts-top-talent/
Harvard Business Review: https://hbr.org/2018/06/96-of-u-s-professionals-say-they-need-flexibility-but-only-47-have-it
Make the Leap: https://www.maketheleapdigital.com/5-reasons-why-remote-work-attracts-retains-top-talent/
Rodrigo Asensio
Rodrigo Asensio is Manager of Solution Architecture at Amazon Web Services. He has more than 20 years of experience designing and operating distributed solutions. He is currently responsible for a team in the Enterprise segment helping large clients accelerate their adoption of the cloud and optimize the utilization of their resources.
Check out all articles